Victor® Leads Industry with Groundbreaking, Connected Pest Control Solution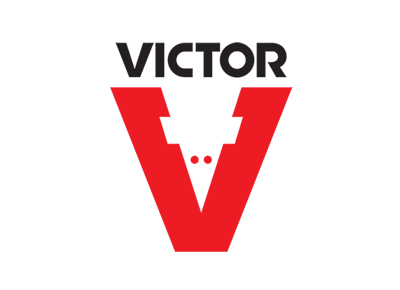 Lititz, PA – April 19, 2017 – Victor®, the leader and innovator in rodent control, is introducing a sneak-peak of its Victor Wi-Fi Enabled Smart-Kill™ Product Line at this year's National Hardware Show in Las Vegas on May 9-11. This is the first of its kind for Woodstream, Victor's parent company and global manufacturer of top-rated pest control, and lawn and garden brands, and the industry as a whole. Victor's Wi-Fi Enabled Product Line will offer users the ultimate convenience of receiving catch alerts directly to their smartphone device, eliminating the undesirable task of continuously crawling into and under dark crawl spaces or small dusty attics to check traps for activity. With one ping to the homeowner's smartphone, they will know the trap has made a catch and then, and only then, will they need to go retrieve it.
Nearly one-third of American households, at one time or another, have experienced a problem with rats and mice. Since a rodent infestation is not only a nuisance but also a major health hazard – rats and mice harbor more than 200 transmittable human pathogens that can spread a range of diseases – it's no wonder homeowners in such circumstances would seek an immediate and effective defense. The Wi-Fi Enabled Product Line from Victor uses advanced smart circuit technology to quickly sense and dispatch a rodent once it enters the trap, and then seamlessly and immediately alerts the homeowner.
Upon each catch, a real-time notification is sent to the connected mobile device. Users simply must download Victor's Smart-Kill™ app from their app store or marketplace of choice and connect traps to their own Wi-Fi. From there, users can monitor traps from any location using their mobile device for instant peace of mind. For generations, Victor has been leading the way in control and defense against rodent problems with its top-selling product lines, including electronic traps. Now with its new, field-tested Wi-Fi capability, Victor adds remote connectivity to their offerings for complete convenience from anywhere in the world.
"We know repeatedly checking those crawlspaces is time consuming and difficult. In fact, our consumer research shows that an overwhelming majority of our customers find unnecessary checks to be one of the most nagging notions of a pest control problem," said Boris Bajlovic, Sr. Director of Marketing for Victor brand. "After a simple 1-2-3 set-up, customers can go about their routine without worry thanks to our effective and reliable Wi-Fi Enabled Smart-Kill™ Product Line. Today's homeowners are controlling their homes and property from their own fingertips. By developing a Wi-Fi connected trap and intuitive mobile app experience, we are giving them one more tool in their arsenal for keeping their home clean, protected and pest-free."
Victor's Wi-Fi Enabled Smart-Kill™ Product Line will be available in January 2018.
About Victor
Victor® is a recognized world leader in rodent control and one of the leading brands within the portfolio of pest control products from global manufacturer Woodstream Corp. A trusted brand for more than 100 years, Victor® revolutionized rodent control in 1898 with the invention of the spring-based Victor mouse trap. Today, the brand has produced more than one billion of the iconic mouse traps and now offers the broadest line of rodent control products on the market including traps, repellents and poison. More information on Victor®.
About Woodstream
Woodstream, headquartered in Lititz, Pennsylvania, is a global manufacturer and marketer of a broad portfolio of branded pest control and lawn & garden products, under brands such as Victor®, Terro®, Perky-Pet®, Havahart®, Safer®, Sweeney's® and Mosquito Magnet®, among others. The company's products, which have leading market share positions within their respective segments, are sold at more than 100,000 retail locations and to professional pest control providers throughout the United States, Canada, the United Kingdom, and other international markets.