Innovation in Home Insect Control
Innovation in Home Insect Control
It Works! That's what customers have been saying since TERRO® Liquid Ant Killer was introduced in 1915.
And today, three generations of customers have come to know that the TERRO® brand, in the bright orange package, stands for "Insect Control."
TERRO® covers the wide spectrum of insect control that means total protection for your home.
For us, the goal is to continue to meet that expectation—this means an on-going commitment to offering the right product, in the right package, with the right information.
Innovative Products
It does not matter what type of home pest control challenge you face, TERRO® has your solution!
Total Home Protection Inside And Out
Why Liquid Baiting is Better
Eliminates the ants you see as well as the ants you don't!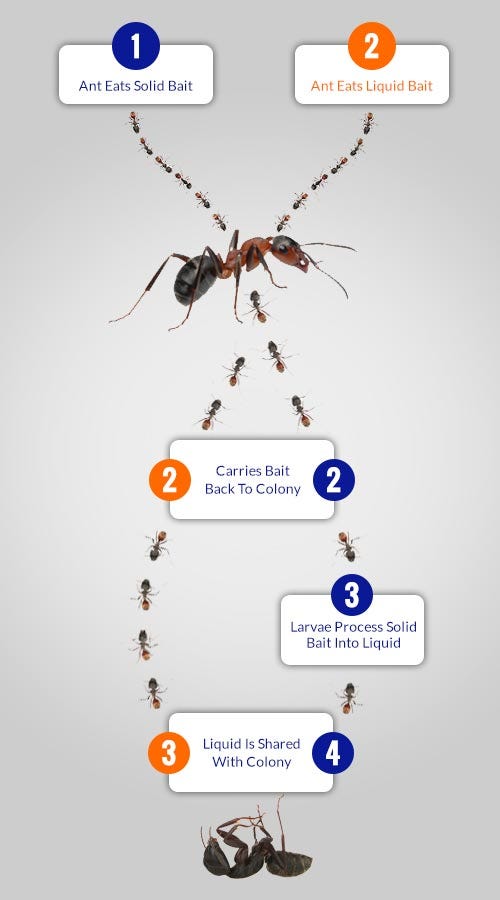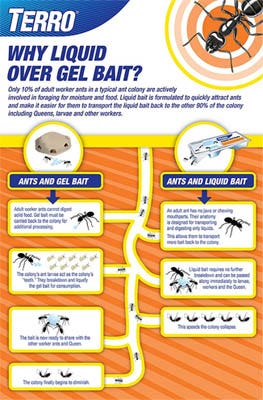 TERRO® liquid bait is formulated to quickly attract ants and make it easy for them to transport the liquid bait back to the other 90% of the colony. As the ants harvest the TERRO® liquid, homeowners can clearly see where the ants are coming from and also the level of the infestation. 
Adult worker ants cannot digest solid food (bait). Their anatomy is designed to transport and digest liquids. Solid foods must be carried back to the colony for additional processing by the larvae. Liquid baiting exploits this unique physiology.
Terro® Videos
Branding
How-To
Consumer Feedback